Start your journey to self-sufficiency with Leoht, by generating your own electricity and controlling your bills with solar panels and battery storage. 
Improvements in battery and inverter technology, means the cost of solar installation is more beneficial now than ever. 
Everyone needs electricity, so why not produce your own at a lower cost? Plus, increase the value of your home and help the planet at the same time. 
Solar and battery storage could provide up to 100% of your electricity usage throughout the year, whilst enhancing the aesthetics of your property. 
By generating and storing energy through solar panels & battery storage, you could reduce your annual energy bill by between £800 to £2,500+ every year. So, take control of your energy supply by speaking to the team at Leoht who can guide you on your self-sufficiency journey with a FREE solar design and quote. 
Leohts' solar power panel systems cost between £7,500 to £20,000 including VAT, depending on the size and location of your home. By installing a solar system, they aim to reduce your electricity bill by up to 100%. Where else could you earn 9-13% per year tax-free on a low-risk investment. 
With every solar panel or battery system, you will receive a FREE EV charger by using the code CHARGER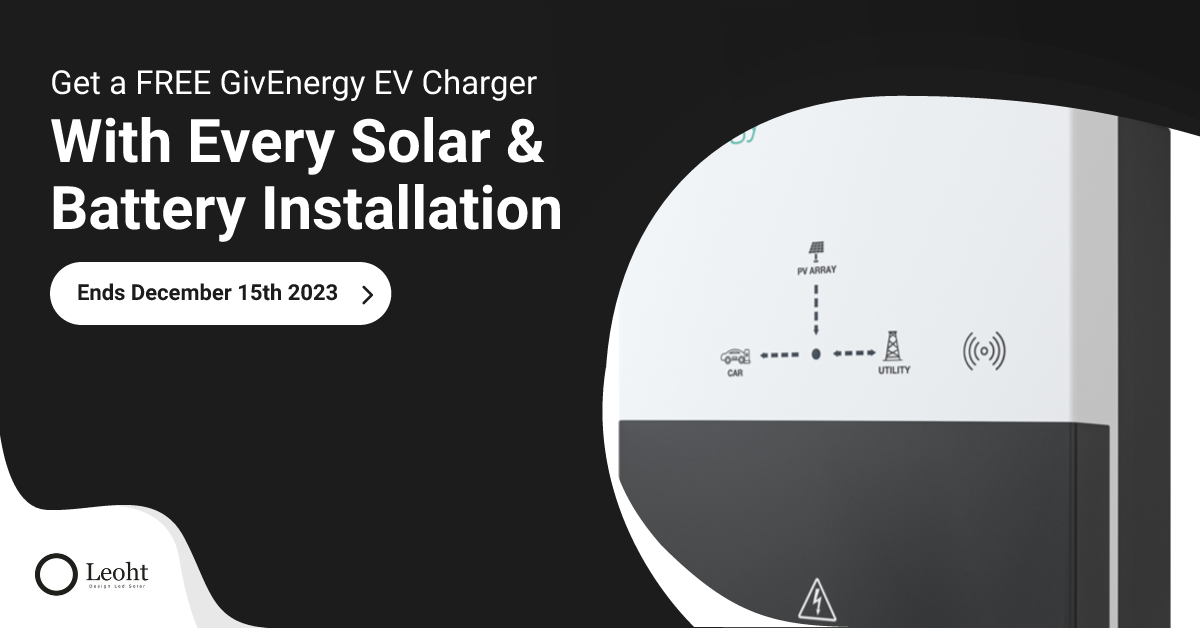 What is the cost of Solar Panel installation in the UK?
Find out today using the calculator below: