Bricks: a buyer's guide
Bricks are making a come back! Architects are embracing the versatility and durability of a brick build.
Varied, versatile and eye-catching, masonry is an ideal option for any construction project.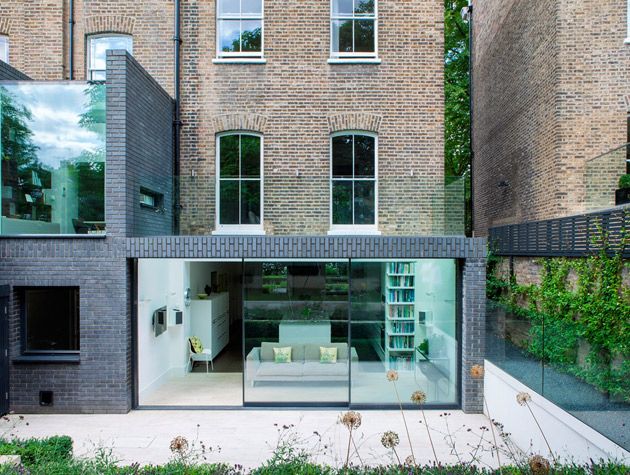 Image: Lipton Plant Architects (020 7288 1333; lparchitects.co.uk)
Thanks to the restrained architecture displayed in major housing developments all over the country, brick houses are often unfairly assumed to have limited design prowess. However, brick is definitely making a comeback as a stylish material choice, with architects embracing its versatility, diversity and durability. Creative treatments, including contrasting colours, making textured 3D facades and producing patterned brickwork, such as herringbone, are all popular options.
The variety of styles makes masonry a good choice for your build – Brickhunter (0808 231 2508; brickhunter.com), for example, sells more than 4,000 different sizes and colours, while Ibstock (0844 800 4575; ibstock.com) has a huge mix and match selection, and that's before you consider the many different mortar profiles, colours and bond patterns.
Why choose brick?
A brick facade should last 70 to 100 years before needing repointing, according to the Brick Development Association (BDA) because it resists weather and doesn't fade or decay. 'This is a powerful economic advantage,' says architect Michael Hammett, a former senior architect at the BDA (0207323 7030; brick.org.uk). 'A project that requires no maintenance will also use fewer resources. Brick doesn't need preservatives and can be recycled after a property has been taken down.'
A brick build is typically robust, resistant to sound and has thermal properties. Available in bespoke shapes and sizes, and combined with other cladding materials, brickwork remains a popular choice for architects. 'The design versatility is far-reaching,' Hammett continues. 'Bricks can be laid to form structures that are straight or curved, vertical or tilted, in simple flat surfaces or decoratively modelled.'
Image: CDMS Architects (01273 220 407; cdmsarchitects.com)
Bearing the load
Bricks are laid in patterns called bonds, which give structural integrity to a building. The most common is the stretcher bond – courses of bricks with the faces (stretchers) laid on top of one another – which is widely regarded as the most efficient and economical way of laying bricks. Other common variations include English bond, English garden wall bond and the increasingly popular Flemish bond.
'More variations can be achieved by using contrasting colours of header and stretcher bricks,' says Andrew Halstead-Smith, group marketing manager at Ibstock, 'and by alternating the colour of mortar to add emphasis to the bond patterns.'