4 real houses with living plant walls
These urban spaces have re-connected with nature by incorporating walls made from living plants into their design.
Biophilic design is a growing movement in interiors and architecture, and these spaces deliver a connection to nature through living plant walls.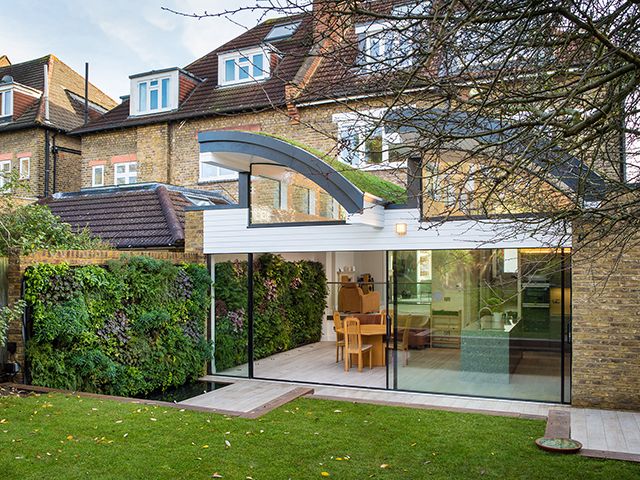 Image: Charlie Round-Turner 
In increasingly urban environments, we're turning to biophilic design principles to help us maintain a connection with nature.
Fuelling an generational obsession with overloading homes with plants, living plant walls are one such design element that can help blend and fuse our built environment with natural spaces.
While they're a more popular feature in commercial design, they're finding more and more use in residential projects, as they become easier to procure and more companies offer installation and maintenance packages to keep them looking their best.
We've found 4 examples of homes that use living walls as part of their designs in differing ways to bring the outside in and create a space more in tune with nature.
Image: Chase Daniel 
Completed in February 2019, this new build project in California takes clear inspiration for a Palm Springs specific brand of Modernism. Low to the ground, but with a seemingly floating roof, this project focuses on blurring indoors and outdoors spaces, with an open-plan living-dining-kitchen space, furnished with CEA designs brassware.